Acrylic Photo Frame,plastic photo frame
Our favourite photo is printed onto a a heavy weight photo paper, then sandwiched between 2 luxurious 15mm clear acrylic blocks.
The blocks are held together by discreet magnets, meaning you have the luxury of being able to alternate your photos if you wish.
The acrylic block is free-standing making it ideal for your office desk, cabinet or hearth. If you're looking for an affordable gift with a difference this is a wonderful choice. We have many sizes on offer, if your photo needs cropping to fit then we are happy to do this for free.
Size:100x100x12mm+12mm(thickness)
120x120x12mm+12mm(thickness)
150x150x12mm+12mm(thickness)
2R 77x51x12mm+12mm(thicknes)
3R 127x89x12mm+12mm(thickness)
4R 153x102x12mm+12mm(thickness)
5R 178x123x12mm+12mm(thickness
Please go to our product catalogue to get more detail or e-mail to us.

email: artfulcosmos@gmail.com
wechat: artfulcosmos
Whatsapp: +86 18682031765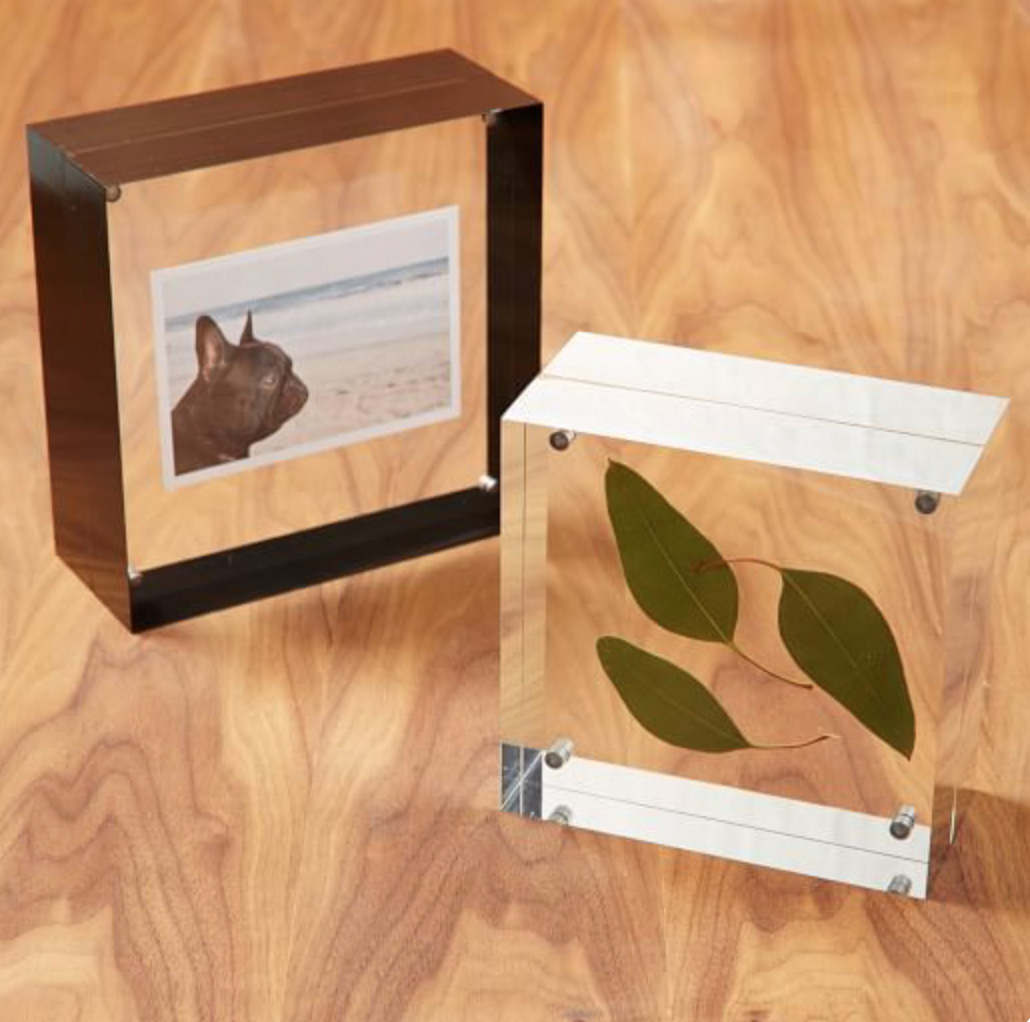 whatapps: 852 60998900
sales@acrylical.com